Narendra Modi organized the nation's longest road tunnel on Jammu-Srinagar National Highway on Sunday. Along with this, the movement of vehicles in the tunnel will start. In this 9 km long tunnel, Rs. 2519 crore has been spent. Modi will also address a gathering in Udhampur. The pride of the people of Jammu and Kashmir .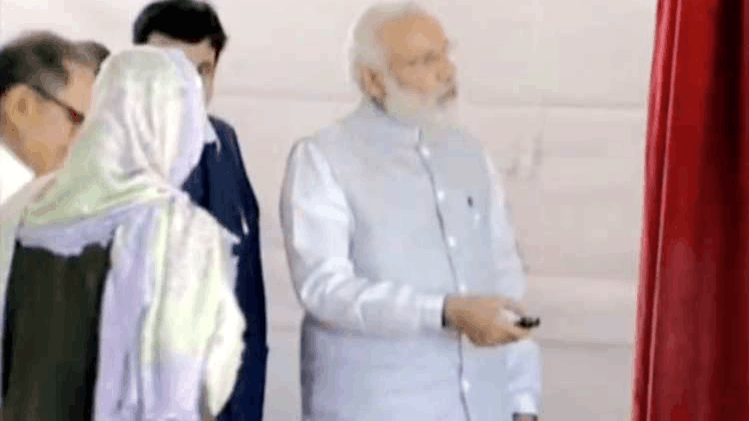 - Minister of State in PMO Jitendra Singh said, "It is a matter of pride for the people of Jammu and Kashmir that PM Modi himself will dedicate this tunnel to the country, under his slogan of New India, it is being dedicated to the country. "
"The tunnel will save about 99 crores of fuel every year and the possibility of saving around 27 lakhs of fuel every day."
- "The tunnel between the two states of Jammu and Srinagar from the tunnel will decrease for two hours, the distance between Chenani and Nashri will be reduced from 41 kilometers to 10.9 kilometers."
After the organization, Modi also addressed a public meeting in Batlal Baoliya of Udhampur district.
Secure arrangements for security
- Jammu and Kashmir DGP SP Vaid has expressed satisfaction over the security arrangement of agencies regarding Modi's visit.
- A multi-level security arrangement has been made for Modi between the alerts on the border. In addition, the main institutions are being closely monitored in the state.
How is the tunnel?
The tunnel, built at a cost of about Rs 2,519 crore, is a part of National Highway 44's proposed extension between Jammu and Srinagar.
- This tunnel created in an inaccessible area will reduce the travel time between Jammu and Kashmir by two hours.
- This tunnel is equipped with an integrated tunnel control system, in which air, communication, power supply and any event can be identified.
- There is a SOS call box and fire retardant system installed on every 150 meters.
- Fire or safety equipments have been installed at the international level in the tunnel.
- There is another 9 km tunnel along with tunnel for safety.
Click here for Hindi news