New blast of BSNL: Only talk about 90 minutes for 100 minutes across the country, 90 days' talk: offer only for Gujarat
BSNL
That's a big blast, Madi has announced at night. Now only 100 rupees for 11 rupeesBSNL The network can be talked to nationwide for 90 days and only 24 rupees 100 minutes for any network can be spoken in the country for 90 days., This offer has only begun from today (25-5-17) for Gujarat customers.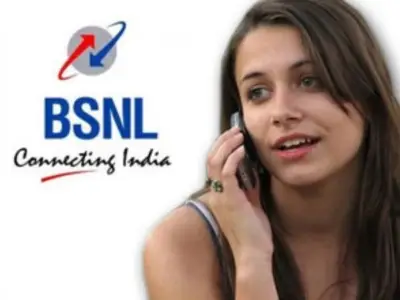 Rs. 333 Unlimited Unlimited 3GBData up to 90 days and up to Rs. 2 to 3 pmGB Data Unlimited up to 71 days, With 3000 minutes BSNLAnd in 1800 minutes other networks have made this special offer to small customers after the huge success of call free. With a talk time of Rs 220, the talk time of 220 is given till 31-5-17. Customers NoBSNLOne more benefit scheme has been given from trust. Thus, the voice call has been reduced to 80%.
In the meantime BSNL Becomes the first mobile telecom company in the country, Which started the satellite phone service, No problems with the network till the aircraft and basement.
The satellite phone service has been announced through an InMarset company last night. The company has 14 satellites., For the emergency in the first phase, Police of every state, This phone will be given to BSF and other government departments, Later, this satellite phone will also be available for passengers traveling in planes and carriers.